AK Law is very proud to sponsor Ealing Trailfinders Rugby Club and in particularly the Community Foundation. In a collaboration with Ealing and Acton Business Club and the Raw Brothers, we designed a vehicle called the 'Aktivator':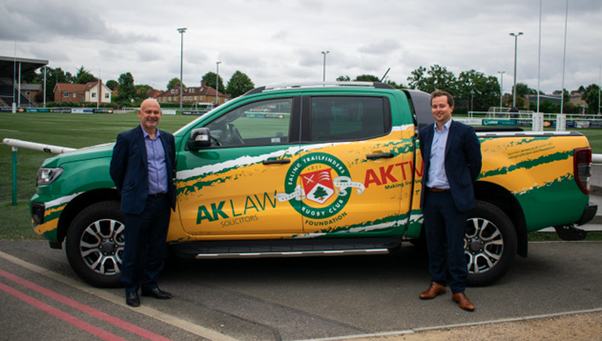 The Aktivator assists the foundation team at Ealing Trailfinders in helping to deliver sport to our community and getting people active through playing sport. You will find the Aktivator parked next to the pitch at all home games, offering some useful additional seating!
We feel very much part of our local community, many members of staff live locally and we are all very proud to play a part in such a fantastic local club and contribute to the incredible journey that Ealing Trailfinders are on.
This was a very special season for Ealing Trailfinders winning both the Championship League Title and the Championship Cup! We were lucky enough to be able to lift the trophies and meet some of the team! AK Law will continue to wholeheartedly support Ealing Trailfinders in their quest to join the Premiership and are very much looking forward to success, on and off the pitch, next season.